Elemental
Showing 1–12 of 21 results
You cannot add "Large Gothic Water Cup" to the cart because the product is out of stock.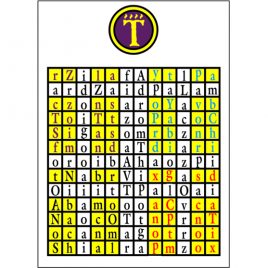 Enochian Tablet Posters: Traditional Latin Lettering
The Enochian Tablets are four in number, each referring to one of the elements: Earth, Air, Fire, and Water. In addition to these four, there is another smaller Tablet, which is called the Tablet of Union, referring to the fifth Element of Ether or Spirit. They are sold as a set. This set of Enochian Tablets utilizes the traditional Latin alphabet with the primary elemental hues with letters in flashing colors. The Tablet Posters are 11″ by 17″ in size.  They are signed and dated on the back by Chic and Tabatha Cicero.
not rated
$

80.00
Add to cart