R.R. et A.C.
Showing the single result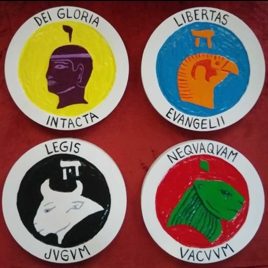 Kerubic Altar Plaques
The Kerubic Altar Plaques come in a set of 4 plaques. They are essentially Second Order talismans that are placed on the Circular Altar within the Vault of the Adepti. They are made of wood and the Kerub images are hand-carved in a bas-relief. Each plaque is 6 inches in diameter and 1 inch thick. They are painted in the flashing colors of the Elements and have white felt on the bottom of each plaque.
not rated
$

260.00
Add to cart