AtmoWorks is very proud and excited to announce the official global release of "Astrological Magic: Music Of The Elements," which is the first installment in the ongoing "Astrological Magic" series.  "Music Of The Elements" was specially composed by recognized electronic artist and ritualist, MjDawn, to accompany the Elemental rituals published in the book "Astrological Magic: Basic Rituals & Meditations."
These ambient soundtracks are intended to help transport the listener to the Elemental realms, rising from Earth through Spirit in their spiritual path to harmony and well-being. Available in high glossy 24 bit lossless FLAC, and high fidelity 320K 16-bit MP3, "Astrological Magic: Music Of The Elements" promises an immersive meditation on the essence of Elemental spaces.
Also included in either equally priced digital package is the original artwork and liner notes. This release establishes MjDawn in his commitment to bringing both the adventurous ritual explorer and electronic community the best caliber of spiritual intention and highest quality of audio available!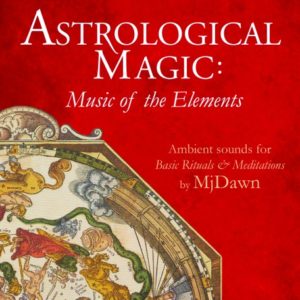 Follow us on Social Media: